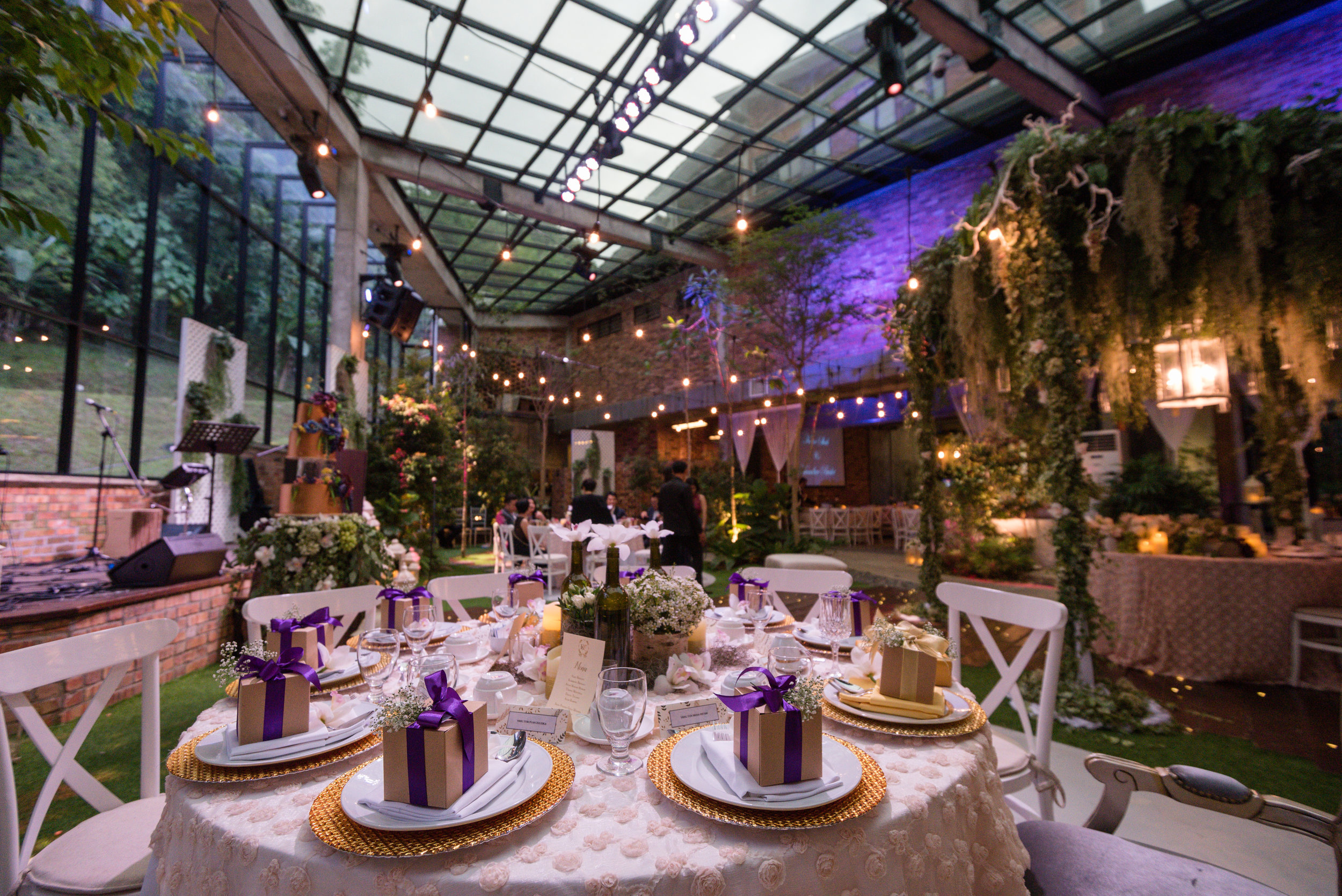 Advance reservations recommended
Social Events
From grand balls to cocktail parties, we offer an exquisite setting for festivities large and small. Glasshouse at Seputeh provides an intimate and enchanting backdrop for your celebration.
Corporate Events
Elegantly suited for large scale conferences to small meetings; ensuring your next Training Seminar, Product Launch, Board Meeting, Team Building, Executive Coaching, Award Winning function is held in style.
Glasshouse
Glasshouse at Seputeh full venue rental comfortably accommodates 400 sitting guests. The flexible floor plans can be configured from 2000 sf to 8000 sf, suited for ceremonies of all shapes and sizes.
The Lawn
A charming garden boasting double volume ceiling to floor glass panelling overlooking a cascading foliage on the adjacent slopes. Equipped with an elevated stage area, a hardwood panel lighted walkway and live rooted trees throughout. The Lawn brings you an intimate and alluring ambience to wine and dine.
Sits 50 pax
The Parlour
A contemporary space with full hall view befitting the modern minimalists. With flexible glass panel doors and ceiling to floor raw brick walls, The Parlour's versatility hosts corporate functions to fun filled birthday parties.
Sits 100 pax
The Grand Court
Stunning textural brick and concrete walls with exterior glass panel wrapping. This spacious layout includes The Gallery to add an additional stage or activity area to excite your celebration.
Sits 250 pax